Born 11th of Aug 1989 - 16th of Oct 2002
Hips pass * Elbows 0-0 * Eyes clear
BIS puppy * 4CC´s and BOB winner * Int CC´s

BIS-Veteran 1997 at the KC All Breed Championship Show Västerås. Judge: Miklos Farkashazi, Hungary.
At this Show Norman repeated his grandsire's Stowlodge Stoddart big win at the KC All Breed Championship Show 1989.
BIS-Veteran and BOB in Ljusdal KC Allbreed Champioship Show summer 1997. Judge: Karl-Erik Johansson, Sweden.
BOB and 4th GundogGroup at the KC All Breed Championship Show in Västerås 1996. Judge: Harry Donoghue, Ireland.
Two BIS Veteran at KC Champioship Shows -98 . BOB for Mrs Kay Craemer, Ireland.
Proud father of our three lovley winners
together with Crawcrook Ballett Dancer Of Copsehill
SwShCH SF`s Steep In The Street
SwShCH SF`s Pillar Of Fire and
SF´s Choreograph BIS Puppy , 2 CCs 6 res CCs
And also sire to our magnificent SwShCH Cindys Hit The Newsline

Also sire of CC winners and First prize winners Championship fieldtrial
In Sweden , Norway and Finland .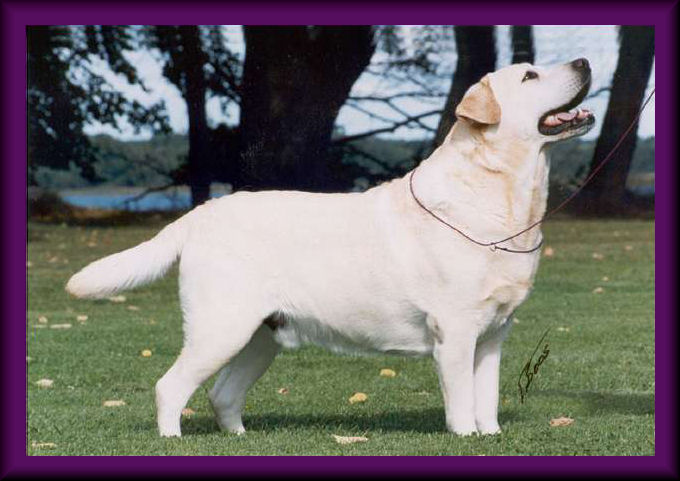 Smart Fellow´s Four Leaf Clover
photo 10 years