Born the 12th of Jan 1988 - 22 of April 2000

Hips (exc) * Elbows 0-0 * Eyes pass

10 CC * 15 BOB * BIS Championship Show * Runner up in The Gundog Group * BIS winner Veteran !!!

1st prize winner Championship Field Trial . And sire of 14 CC winners
In his litter with SF`s Belive It or Not we got one of our ones in a lifetime dogs
SF`s Four Leaf Clover CC , BOB and BIS Winner
SwCH SF`s Frame By Frame
and SF`s Front Page News winner of 3 CCs !!!
Smart Fellow´s Order From New York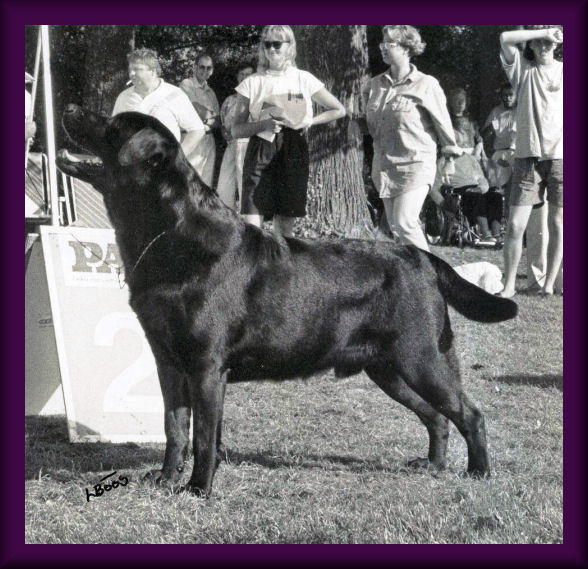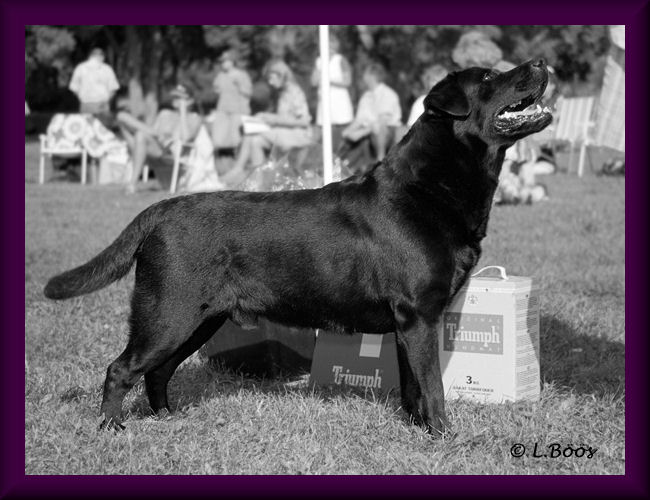 Photo of BJ winning Best In Show at Ulltuna 1991 !!!